The new PUK D3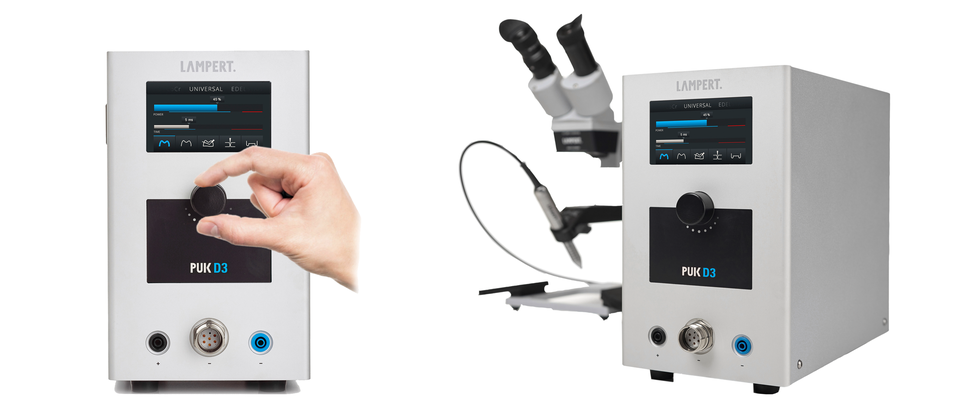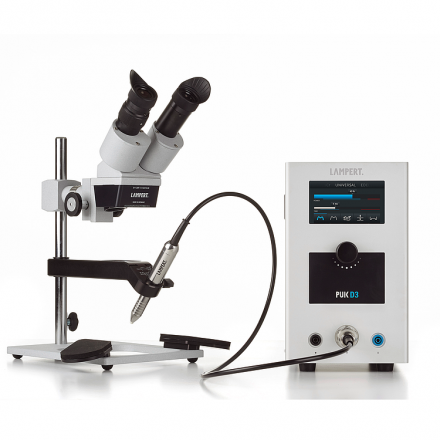 The new PUK D3 – developed for daily use
in dental laboratories.
The micro pulse welding machine is compact and versatile in use, and is designed specially for applications and materials which are used in the dental field. Using this TIG welding device it is possible to apply welding in all everyday tasks that arise in a dental lab, which could otherwise only
be performed with a laser.



FACTS THAT SPEAK FOR THEMSELVES:
Superior welding characters
Consistently reproducible high-quality welding results with all materials suitable for welding
Simple and intuitive to operate
Precise positioning of the spot welds
Maintenance-free technology
Very low initial costs – excellent price/performance ratio
Mobile due to its compact size
Very low costs of consumer materials
Very low argan gas consumption
COMPACT SIZE - CAN FIND A PLACE IN ANY DENTAL LABORATORY
Spot welds with a diameter of approx. 0.2 up to 3 mm can be made (depending on the material and setting).
The right parameters are available for every dental application!
CONCEIVED FOR DAILY USE
Extremely short welding impulse times enable high-quality welded joints on workpieces down to a material thickness well below 0.2 mm (e.g. for orthodontic constructions) as well as in heat-sensitive areas (e.g. near acrylic and ceramic parts).
Due to the broad performance range of the PUK D3, it is also possible to produce stable welding connections on very solid parts such as bridges, bars or cast partial dentures.
PUK'S OPERATING PRINCIPLE IS AS SIMPLE AS IT IS INGENIOUS
As soon as the tip of the electrode on the welding handpiece touches the workpiece, the welding processstarts automatically. An arc is lit precisely at this contact point under a protective atmosphere (argon), whereby the electrode is automatically drawn back into the handpiece approx. 1 mm and lifted from the workpiece surface in this way. This enables welding points to be set with the desired intensity – consistently and with continuous repeatability.
It is possible to weld all metals and alloys that are generally suitable for TIG welding or lasering. These include e.g. cobalt chromium alloys, high-gold, palladium-based and other alloy groups, as well as titanium and stainless steel.